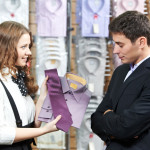 We sell men's shirts in a wide range of fabrics, cuts and colors and youth and children's shirts. In addition, sew shirts for employees of different companies who depend on the best image. We work with embroidery workshop, so we can offer embroidering eg. The company logo on the shirt. Using a computerized system of production preparation, we are able to design and sew each model shirt and blouses for women, indicated by the client. You can also sew shirts and blouses entrusted fabric.
Currently sew shirts and uniforms, among other things for the employees of the Municipal Police, the Police and security agencies. The high quality of our products is also appreciated by foreign companies from Germany, Denmark, Portugal, Norway. We have fixed a subcontractor for business shirts for men and women and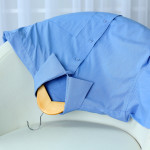 mundurowych.oferta2_m
Our products are made of reliable and high-quality fabrics domestic and foreign manufacturers. Thanks to computer-assisted design and continuous improvement of the organization of production, the products are competitive, high quality and very attractive price.
To meet the expectations of our clients with the factory opened Outlet Store. We offer the shirts in producer prices and a wide selection of neckties.