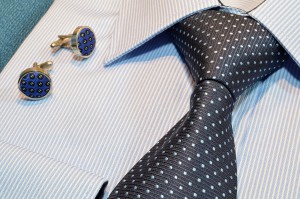 We focus on quality, timeless elegance and class. We design and manufacture shirts formal, classic and slim, for the suits and everyday use. In a rich range of possibilities, each customer will find something for everyone.
Our mission is to provide the customer with the highest quality product - a shirt made of high quality material that ensures comfort and elegant appearance. Following the fashion trends in the market, we offer our customers, at least dozens of designs each season. Constantly changing and expanding our offer.
Elegant classic shirts always come true, but there are also situations in which we put on modern patterned shirts, which will emphasize the unusual nature of the situation.
When choosing shirts from KARO Kosakowscy, you buy a shirt that combines style with the timeless elegance and undisputed highest quality. Thanks to our offer, your wardrobe will become class, and our shirts you will add confidence and elegant appearance!
Tłumacz Google dla Firm:Narzędzia dla tłumaczyTłumacz witrynNarzędzie analizy rynków
Wyłącz tłumaczenie na bieżącoTłumacz Google – informacjeNa komórkęSpołecznośćPrywatność i warunkiPomocPrześlij opinię